Key Cutting Silver Spring, MD – Locksmith Service Silver Spring MD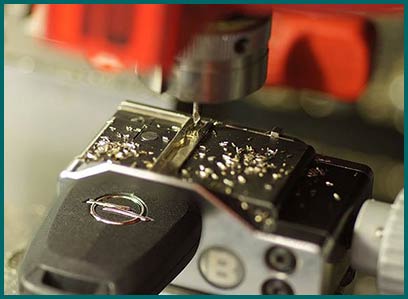 The art of locksmithing has evolved largely in the last few decades. What was once a profession that involved making crude keys and installing locks no longer holds the simplicity it once did. With security needs increasing, the industry has evolved with it, bringing up newer locks using complex keys. As such, today, you can't just walk down to the nearest hardware store for key cutting. For one, they may not know how to handle it, or you may end up with a poorly-made key that doesn't work or wears off quickly. That's why, when it comes to something as important as keys, you need to trust only trained and experienced locksmiths. Trust Locksmith Service Silver Spring MD – we're the region's leading locksmith company and are known for our exemplary services.
Key broken? Need a spare? Want a transponder key programmed? No matter what key-related assistance you need in Silver Spring, MD area, you can always count on us.
WHYUS?
Precision:
Keys have evolved from the crudely cut entities into those that demand extreme precision and finesse in order to operate the lock properly. We ensure that we pay attention to every last detail and deploy state-of-the-art tools and machinery to bring perfection to the job.
Quality:
You use your keys almost every day! The constant use can wear them down, eventually causing them to snap. However, when high-quality key blanks are used for key cutting, you'll find your keys work flawlessly for long, even with rough usage.
Production time:
If you've hired a local locksmith in Silver Spring, MD area, then you might already know a 24-hour window is provided for the finished product to reach you. While 24 hours may not seem like a big deal, if you're in urgent need of key cutting service, waiting for so long is completely out of the question. Hire us, because we make keys in less than 60 minutes.
Prices:
Unlike other locksmiths in the region who may demand over-the-top prices to copy keys or make new ones from scratch, we charge base rates that are among the lowest in the industry. Also, we don't levy any extra charges and always provide an upfront estimate so our customers know exactly how much they'll be paying once we're through.
When it comes to key cutting, never make compromises! Hire an expert from Locksmith Service Silver Spring MD to get keys made with a professional touch! Call 301-857-0144 now!